Liverpool Women's Hospital is the first in the region to undertake four Gynaecology robotic-assisted surgery cases on the same day, this is a big step forward for the organisation and women's health.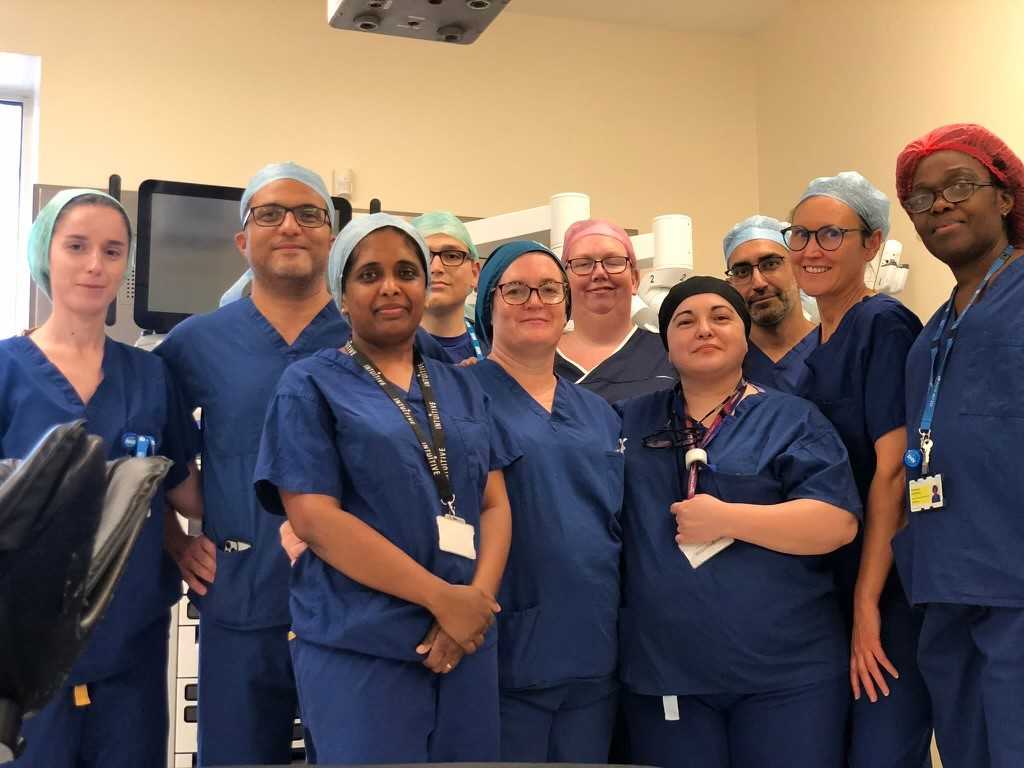 To help reduce the number of patients waiting on a hysterectomy this weekend a consultant at Liverpool Women's Hospital, Mohammed Otify and a team of anaesthetists performed four hysterectomies using robotic assisted surgery. Robotic-assisted surgery is less invasive and reduces recovery time for women following surgery and length of stay in hospital.
Mr Otify said "This weekend Liverpool Women's surgical staff unlocked new possibilities performing four major robotic gynaecological surgeries in a single day. I was supported by this wonderful and dedicated team, accomplishing four life-changing robotic gynaecology surgeries for four of our patients - enabling faster recovery and clearing waitlists."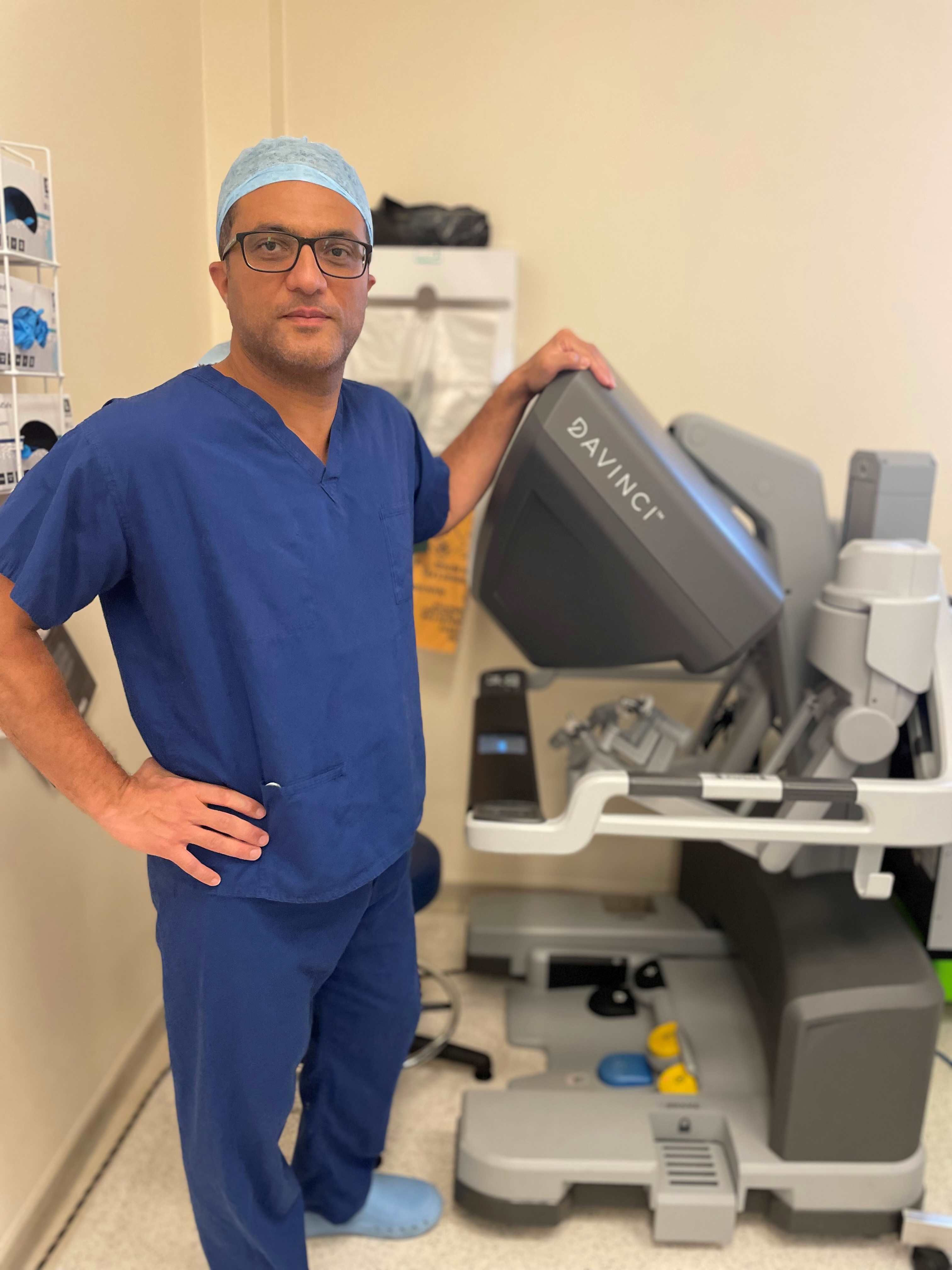 Since the introduction of the da Vinci Robot at Liverpool Women's Hospital in 2020 this has enabled teams to evolve their knowledge and skills. Gary Price, Chief Operating Officer, said: "Robotic assisted surgery is making a big difference to our patients. We are really pleased to have the da Vinci robot at Liverpool Women's Hospital. As well as improving and shortening recovery times after procedures for patients, the robot has also provided an opportunity for our staff to use cutting edge treatment and technology helping to provide a better experience for our patients."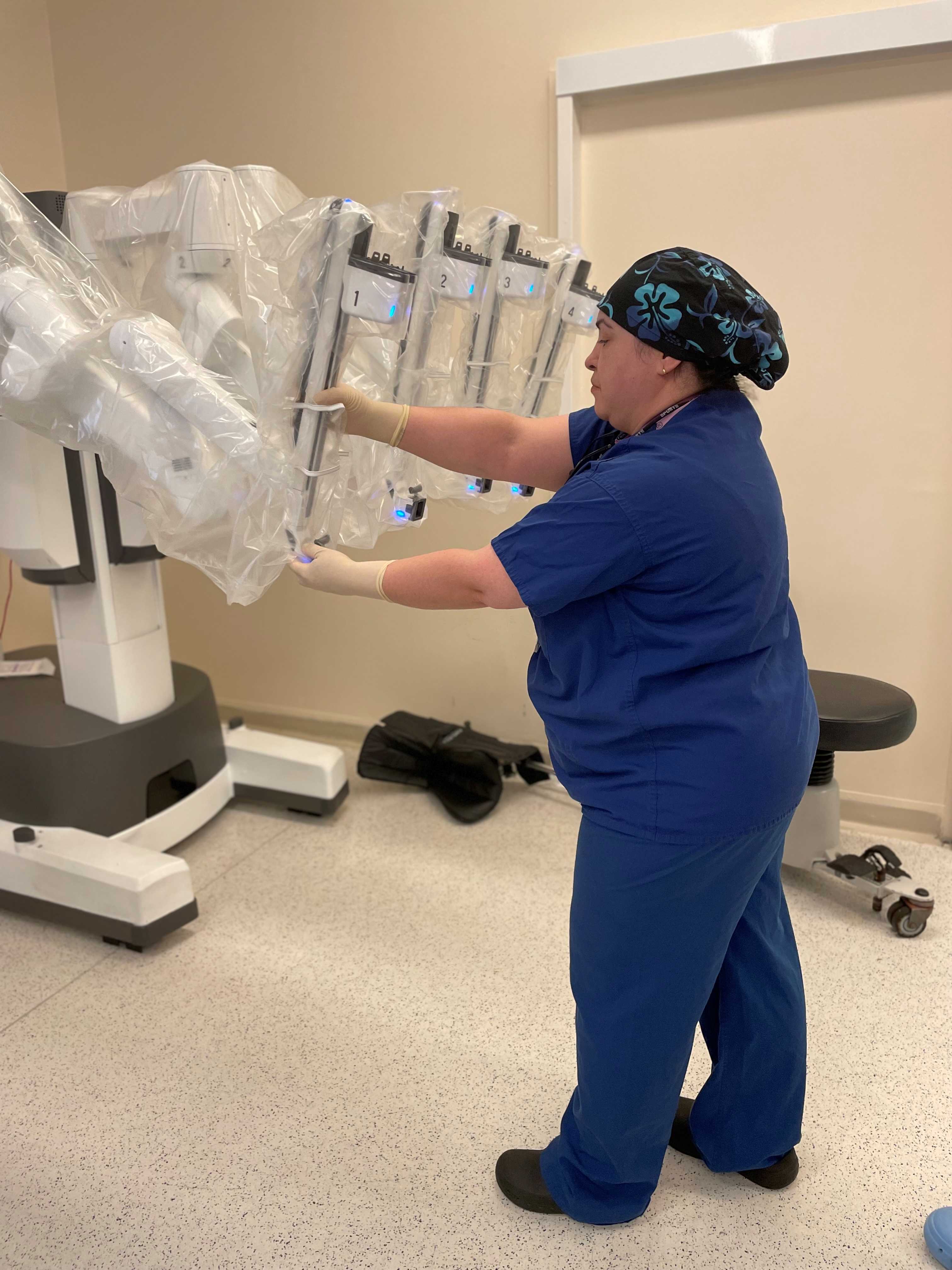 If you are due to have surgery at Liverpool Women's Hospital and would like to discuss robotic-assisted surgery and if this is an option for you please speak with your consultant.